Posts Tagged 'cultural change'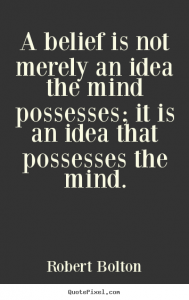 How much change has been occurring in your school of late? What is your experience of the change?
If we asked those questions of teachers in your school what do you think their responses might indicate? Would they respond in a joyful and empowered way or perhaps respond "yep yet another change"? I suspect for many teachers and leaders in schools there always seem to be some change initiative or another going on. Education appears to be undergoing a period of constant change, as it has for many years, and I don't believe that this is going to be different for many years yet to come.
Given the constant changes occurring in our schools – whether they are driven by political, curriculum or pedagogical drivers – it is surprising to me that we consistently find that one of the biggest areas that schools seem to struggle with is managing the change that is occurring. Most school reforms or change initiatives fail because we don't examine the underlying context or beliefs that exist within a school.
Let me give you some examples from our experience:
A school has experienced a high turnover of senior leadership members in the past five years and have experienced "micromanagement from above". The staff teachers indicate they have "change fatigue" and have little faith or trust in leadership at this point. Embedding new initiatives to improve student learning outcomes has been extraordinarily slow.
A school has recently changed its senior leadership after a long period of stability and the new team wants to bring in a raft of much needed curricula and pedagogical change given the significant drop in student numbers at the school. However, there is a lot of "baggage" and resistance due to the "wrongs of the past". Unless staff members have the opportunity to address and complete past issues again change will be slow.
A school has a large number of teachers who have been at the school, and only that school, for decades. Whilst many of them are good to excellent teachers they aren't necessarily interested in changing the way they teach or assess.
I could go on with a variety of examples but my point is that each and every school has individual challenges that need to be addressed to empower and enable positive change to occur. Some schools occur as fortresses against change, others are beginning to take down their walls, and others are flowing rivers where change has teachers meander from one initiative to the next and nothing gets embedded.
There is a wonderful old Sufi tale that tells of a man whose neighbors come upon him on his hands and knees under a street lamp. The man explains that he is searching for his lost keys. The neighbors immediately join in the search, but without success. When they ask the man if he's sure this is where he lost the keys, he replies, "No. I lost them outside my door—but there's more light here!"
Schools need to stop looking where the light is and start strategically searching in the most likely areas. They must uncover the invisible actors at play within a school – whether they are school structures, policies, past practices, teacher beliefs, parental beliefs, student beliefs, etc.  What are the causes of the way things are? What are the teacher beliefs about their students? What are the parental beliefs about their children? What are the staff beliefs about leadership? The more a school makes visible the underlying beliefs and context the more it can actually enact change appropriately within the school.
Case in point, Judith Lloyd Yeo in her book "Teaching in Mind: How Teacher Thinking Shapes Education" pointed out the following specifically about teacher beliefs:
Teacher's beliefs profoundly influence their understanding of attempted reforms
The same words or phrases might signal quite different things to different teachers
Each teacher operates from a set of unexamined beliefs about the nature of teaching and learning, about knowledge, and about the purpose of education itself.
Teachers base their thinking and behaviour on unconscious values – personal, professional and those of the culture in which they live and were raised. Often personal values conflict with values of the school, school leadership, and even with a teacher's own values regarding students.
Some practices never take root or cannot be sustained because the underlying beliefs have not changed.
For those of you who have worked with us before this is why we often start our professional learning workshops with inquiries that unpack teacher beliefs and habits. If you are interested in further reading here are some great articles for you to explore!
Cultivating Teachers' Beliefs, Knowledge and Skills for Leading Change in Schools
How Teacher Thinking Shapes Education
Teaching Practices, Teachers' Beliefs and Attitudes
The Beliefs-Behavior Connection: Leading Teachers Toward Change
Recently I wrote a  reply to a school who was asking me about Growth mindsets as a school philosophy and also how to go about framing the need for school cultural change. While I was writing it I realised how critical what I was writing was for many schools. As such I have included it for all of you. I would love any thoughts you have.
Do you know of a 'template' or model for a curriculum framework?
When you say "curriculum framework" it could mean many things… so I have found and edited a document (Useful Links for Planning the Transition to the Australian Curriculum) that could inform you for your question. It is partly put together by the Victorian Education Department so there is a Victorian Essential Learnings focus but the thinking and processes are equally applicable to what I believe you are up to.
Do you know of any schools who are using the "Growth Mindset" as their 'philosophy' of teaching and learning in some way? or pursuing it in a systematic way?
Developing a Growth Mindset can be considered a fundamental way of operating that underlies all contemporary programs. When you explore schools and classes that are high performing they develop a growth mindset in their students and staff. Perhaps the most integrated systematic approach to doing this I have heard about is "The Leader in Me" approach by Stephen R. Covey. Check out http://www.theleaderinme.org/. The concept is about applying and developing the 7 habits of highly effective people in students as part of the way that the curriculum is delivered. When you look at the Covey program after reading the book you see that what they are doing is building a growth mindset within the students by developing them in the set of strategies and thinking that a Growth mindset individual would have.
It is also worth checking out Masada College in NSW who implement this program in their Leading Learning Program (http://www.masada.nsw.edu.au/home/leading-learning-educational-package/masada)
I have also found articles about 'Brainology', a program teaching the Growth Mindset available from the USA. However, the Australian articles seemed to be about one main school. Are you familiar with that program? Do you know of any schools using it? Is it necessary to 'buy into' a program like that?Or would that be a good way to go?
Brainology (http://www.brainology.us/) is obviously Carol Dweck's work implemented into a program. Whether one needs to do it depends on the school's vision. One of the challenges about the questions you ask is that until you are clear about what the school's vision for learning is then taking on any of these programs will just be another thing to do that "hopefully" will make a difference. Inside of knowing what the school is "building" then you can judge whether it fits with that vision or not. Could it be valuable? Probably. I haven't come across a school using it yet in my travels.
It is also worth checking out how Kathleen Kryza and her wonderful team has used the Growth Mindset idea in their work of Differentiation. They have just created a book called "Give it a Go" http://www.inspiringlearners.com/store/give-it-go-guide-developing-growth-mindsets-inspiring-classroom which is all about creating growth mindsets in a class.
I want to include our recommendation that a 'culture change' could be needed at our school with regard to 'teaching and learning' and would appreciate hearing your ideas on how this could be 'framed' or expressed in the report/proposal.
Ok. Let me have a go at this. One of the conversations I am now having with schools is leading an inquiry into "what is student centred learning?" This reveals an enormous amount the perception of the teachers and the culture in the school. At one session I led it was interesting to hear teachers expressing opinions giving students more choice, more control, etc, When you looked at all the statements together what you got was sense of the teacher maintaining control and giving something to the students so they 'felt like they had a say'.
The next inquiry question was "who is more important in learning in a classroom – the teacher or the student", and we can draw a see-saw with the teacher and student balanced on either end of it. Of course, teachers answers vary depending on their perception.
Here is the crux.
The teacher vs student thinking is industrial age paradigm. In a contemporary learning environment everyone in the classroom is both at different times … and it is critical to realise that you need to THINK this way to have that occur. At different times you learn from your students just as much as they learn from you. We need to reinvent what it means to be a "teacher" because at different times you can be a teacher, coach, facilitator, guider, supporter, coordinator, organiser, and so on … but at all times you are a learner. In fact I believe in a school it is more appropriate to think of our roles along a continuum
Beginning Learner ——————————-> Master Learner
In particular areas educators are masterful … such as specific domain areas or even in how one learns. In others we are not … but the students have a certain capacity and competency in those areas. Other people may have a greater mastery in those areas and so we learn from them or have them partner us to achieve our goal. Our job is to partner the students to develop mastery of learning in areas that they are currently weak in such that they are prepared for an ever-changing world. That involves mastering the skills, thinking, understanding and mindset that will adapt and thrive in the world.
Can you become masterful without the doing? No. This is why student-centred learning is important. Student Centred Learning is a profound shift in the way that teachers think about learning and teaching. It is a shift in context from Teacher as the Driver of Learning (this is what I have to cover, this is what I must make sure they know, this is what I have to teach), to Educator Setting the Destination and They Drive. In this new culture of learning and what it means to be a "teacher", the focus becomes about getting clear about what the learning destination (skills, understandings, concepts) and planning on how we can create an environment where the habits, practices, activities, learning experiences supports the student to drive where we believe they will develop what they need for their future.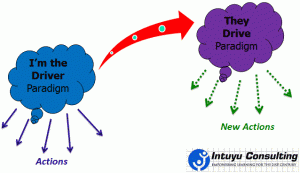 "Teachers" move from being the Drivers to the Driving Instructors. They don't have their hands on the steering wheel but sit beside the learners, masterful at understanding the rules of learning and the skills of learning, and provide what is required for the learner to arrive at the destination.
Unless the school has a clear overall destination in mind they will be making many side-trips to destinations that can leave the student confused, disoriented and ultimately not where they need to be. This is why it is critical to align school culture, practices and planning such that everyone is on the same page. At the moment many schools have not done the thinking and the curriculum planning to achieve this. A school needs to have a clear vision for who they are and what they are building, a clear scope and sequence of skills and understandings they are developing through the years, a clear map and plan of how they are going to do it, and also how they are going to measure progress towards the destination(s).
Assessment is not a destination … it is your measurement guide towards the destination. You could say it is your GPS!
I hope this helps!